How to run any Android app in Chrome on your desktop with Chrome APK Packager
14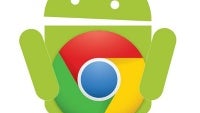 A little more than a week ago, we passed along the news that an initial set of Android apps were ported to Android Runtime for Chrome, which enabled them to run on a Chromebook. Initially, the idea was that Google would work with "select groups" of Android developers to put more Android apps on Chrome for a more seamless experience between the two platform.
Since both Android and Chrome OS are open-source projects, it didn't take long before the developer community took the available code and hacked together a solution for running Android apps on anything with a Chrome browser on it. Finally, there seems to be a no-frills solution for everyone that wants to bring their favorite Android apps on their desktop through Google's browser. Unfortunately, it doesn't work 100% of the time, but every favorite app of yours is worth a try.
Sit on your computer now. We're going to take you through the steps.