How to force restart/reboot the iPhone 7 and 7 Plus now that there is no physical home key
34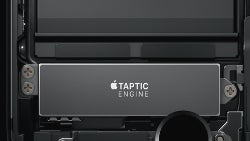 The new
iPhone 7
and
7 Plus
may look roughly the same as their predecessors, but one fairly subtle design change is pretty radical for Apple - the signature home key is not clickable anymore. Yep, the physical home key we've grown accustomed to since the very first iPhone is now of the trendy capacitive variety, with a new
Taptic Engine
providing the necessary vibration feedback so that the key doesn't feel like a touchpad.
Well, that's all fine and dandy and trendy, but how are we supposed to do the last-ditch reboot and reset effort that sometimes is needed on every handset, including the iPhones. Previously, we simply held the home key and power button to force reboot the phone when all else failed, but now there is no click to be registered and the capacitive key has to be powered to work, so what to do during a jailbreak gone rogue?
Fret not, as Apple has provided a new key combination for rebooting your iPhone 7 and 7 Plus that doesn't involve the home button this time. Here's what you need to do if you ever have to force reset your new iPhone without a physical clickable home key:
1. Hold down the power/lock key on the right;
2. While holding it, press and hold the volume down button on the left hand side of the phone;
3. Keep holding the two keys until the iPhone 7 or 7 Plus displays first go dark, and then the Apple logo appears.
That's it, you've now successfully and forcefully rebooted your iPhone 7 or 7 Plus without all that much effort, just squeezing it between your thumb and index finger for a few brief seconds.