How to quickly delete annoying newsletters and emails with Unsubscriber for iOS
1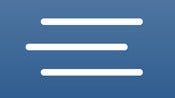 Is your Gmail mailbox riddled with messages from newsletters, promotions, retailers, customer support and such that you'd like to easily let go off? Unsubscriber for iOS is the app that can do the job easy, quickly, and without damaging your email account. It simply scans your account for messages from particular adresses, sorts them into lists, and sends an unsubscribe email to the closest client it can identify, should you choose to do so. It doesn't get the address right in 100% of the cases, but it gets close enough to be functional and of use. It will significantly reduce the amount of newsletter messages you receive for sure! It even supports two-factor authentication. Here's how to make it work for you.
First things first,
get Unsubscriber from the App Store
. It's a quick, free, and annoyance-free download. The app isn't even ad-supported! When installation is complete, launch Unsubscriber. Enter your Gmail account name and password, and authorize Google's email service to work with Unsubscriber. These two are supposed to be pals - don't stand in their way. Unsubscriber will then scan your inbox to weed out all the mail lists, newsletters, subscriptions, and cheap ol' spammers you've accumulated in your long and successful email career. It's exceptionally good at that, and it will even create lists with the number of messages from each separate address.

Now, what are you to do with all these neat, orderly lists of long-standing marketing newsletter terror? Hey, you know this app, right - it goes by the name of Tinder, and it's famous for letting you make superficial split-second decisions on whether you'd like to go out with someone by virtue of swiping them left to dismiss, or swiping them right to show your interest. But what does dating have to do with your inbox? No, it's not about the undeleted conversations with your ex that you still agonize over - it's about applying the same swiping tactic to newsletters you want active or gone! There's few user interface paradigms more simple, efficient, and satisfying than swiping L/R. Go ahead, grab one of the entries in the middle, and swipe it left to unsubscribe, or right to keep.

If swiping's not your thing (too much Tinder?), you can tap one of the entries, check out how many messages you have, and then press Unsubscribe or Keep. Now that you know how Unsubscriber works, you can easily go through the entire list of newsletter entries. Only when you're finished browsing through all entries will you get to the Congratulations message and unlock the happy spam-free ending!


We'll conclude this piece of how-to/mailbox cleaning prose with a brief look at the two buttons below. Basically, the leftmost one lets you get back an email address you unsubscribed from, rescan your account, or switch to another Gmail mailbox. The rightmost one lets you share the app on social networks so your friends get in on the fun. That's it, enjoy your peace of mind!