How to protect your phone from pocket dialing and texting random people
36
Is there anything more annoying and frustrating than your phone dialing or texting random people while you think it's just quietly resting in your pocket? We've had this happen so many times: sometimes, after a night out partying, we'd find our camera feed filled with tens if not hundreds of images that our smartphone not so smartly photographed while resting in our pocket. Other times, it'd text our friends a random string of letters, and on more exotic occasions, it'd update our Facebook status.
The first couple of times this happens, you might find it funny to see your phone lives a life of its own, but after a while this just gets annoyingly embarrassing. Not having to deal with such issues is one reason why we absolutely love fingerprint scanners in phones like the
iPhone 5s
and
Galaxy S5
.
Is there any easy way to protect your phone without having to type in a PIN code or a hugely complicated pattern, though?
There is one nearly perfect software solution, but it only works on the exotic (at least for our Western part of the world) Xiaomi phones and their MIUI (pronounce My UI) custom ROM. Called a 'misuse' protection option, it basically detects when your phone is in your pocket by using the proximity sensor, and anytime you accidentally push the lock, the phone receives a command to lock the display back off momentarily.
Luckily, there is an Android app that does just about the same. It's called Battery Keyguard, it's free, and at the moment, it's only available on the XDA Developers forum.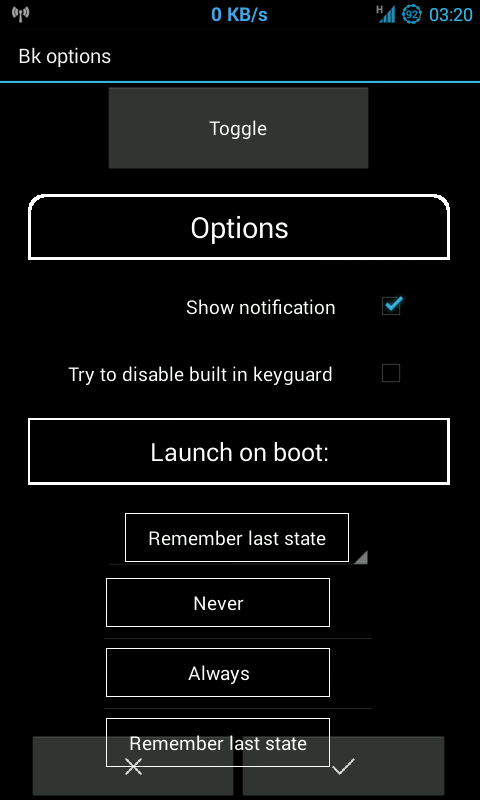 Better Keyguard is actually nothing more than a Tasker profile exported as an Android APK. It is programmed to enable the proximity sensor for 1 second, every time the display is switched on. If the sensor is not covered in that particular moment, nothing will happen, but if it is, the screen will be turned off right away, so no accidental pocket dialling can occur.
We tried it on our Motorola Moto G smartphone and it worked just fine. There are a few things you need to do for the app to work, though: first, you'd need to give it admin rights (go into
Settings -> Security -> Device Administrators, and mark Better Keyguard
).
On some smartphones, inside the app, you'd need to check "Try to disable built in" option. And finally, on some smartphones, the app won't work with a pattern lock - you need to switch to no lock at all (go to
Settings -> Security -> Screen Lock -> select None
).
And that's it. Now, do you need something like this, and does your phone pocket dial random people? Let us know in the comments below.