How to post statuses and tweets straight from your iOS notification center
2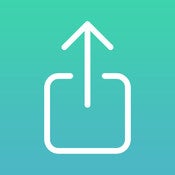 Are you an iPhone owner looking for a way to quickly jot down and publish a Facebook or Twitter status without having to open the respective app? There's an elegant workaround to this, courtesy of developer Nonthawat Srichad. It's an app called TapToShare, designed as a widget sitting inside your pulldown notification menu. Get it
from the App Store
and we'll get you up and running pretty quickly!
After installing TapToShare, pull down the notification center, scroll down all the way, and tap Edit. Tap the green Plus circle next to TapToShare. This will make the widget operational!

Make sure you are logged inside the Facebook and Twitter apps. Now, pull down the notification center again, and you'll find the TapToShare widget. It has two buttons - tap to Post, and tap to Tweet. Can you guess what each button does? Yes, we're pretty sure you can.


Tapping a button opens the TapToShare app, as per Apple's will of each and every keyboard-related action happening inside an open app - unless it's one of those responding notifications. Sorry, there won't be any posting straight from the widget any time soon. However, the app launches straight into a Facebook or Twitter posting window, which is pretty convenient as it is! You can choose more than one account if you manage multiple personalities, and you can add location. Type your profound status dash tweet, and you're done!


Now, if you'd like the widget to only post to FB or Twitter, you can configure it from the app's Settings menu. Simply tap the gear icon in the top right, and switch the related options on or off. To remove the widget entirely, pull down the notifications center, tap Edit, and hit the Plus circle next to TapToShare. It will disappear, and you can safely uninstall the app if you want so.