How to poll friends and opinionate people using Straw for Android, iOS, or Windows Phone
0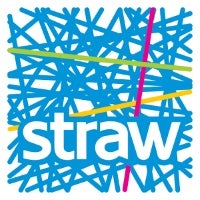 When it comes to polling people online, every soul out there defaults to Google Forms. And Forms is awesome, but it has no dedicated app for some reason, and the kind of simple polling we'd like to do among our friends in social networks is better suited to a more streamlined approach. That's why you should try Straw. Not only is it a poll generator that's as simple and colorful as it gets, but it's also a free app that runs on Android, iOS (in private, invite-only form), and Windows Phone. We'll be using the Android version to show you how to quickly poll your friends. You can start by downloading Straw on your device from the links below:
Download Straw:
Android
|
iOS (private beta)
|
Windows Phone
Next step is to login using your preferred social network account - there's Facebook, Twitter, Microsoft, Google+, and LinkedIn. Once you're there, you're presented with a list of active and completed polls generated by you. How about we start populating the list, then?


Tap the Plus symbol and you'll get the New Poll window. Type the question in the first field, and input the possible answers in the following fields. Use the Add Option button to add more answers than two. Below the Add Option button, you'll choose where you want to post your poll. And for some reason, Google+ isn't in the list. The final step is setting the Poll duration - it can be between 1 hour and 1 month. Then you tap the checkmark, and behold - Poll is live!


For reference, here's how the poll shows up inside a Facebook feed. Voting takes place inside a web-page generated by Straw. One cannot possibly mess it up.



And finally, you'd like to get your results. You can do so both inside the app and on Straw's website. By tapping on the poll within the app, or making a vote inside the web-page, you'll be presented with a pie chart. Although you'd probably prefer an actual pie instead, you'd have to do with a pie chart.
And that's about it! Poll away!