How to play NES, SNES, Sega Genesis games on your Android smartphone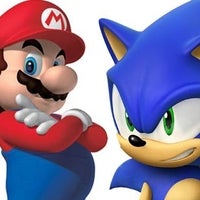 Those of you who have ever been interested in reviving their childhood memories by playing some old-school video games have probably heard of
emulators
. In a nutshell, an emulator is an application that enables software to be executed on platforms that it has not been originally intended to run on. And guess what – emulators for various game consoles, including the NES, Super NES, and the SEGA Genesis, are available for Android as well. The more popular amongst them are free to download from the Google Play store and can perfectly run those classic games that many of us have spent so many hours on in our teenage years.
There is one small hurdle in the way, however, namely obtaining an actual copy of a game you are interested in. Games that can be played on emulators come as files called ROMs – files that are basically a copy of the data contained on the original game cartridge.
Whether downloading these ROMs is legal or not is a matter of dispute
, with game companies claiming that doing so is a copyright violation, while others argue that it is fine, as long as you own and still have the original game cartridge.
Nevertheless, emulators are indeed legal. It is playing an illegally obtained game ROM on them that is in violation of the law. Checking out homebrew titles, on the other hand, is absolutely fine. In addition, there are these ROMs of games that were developed by companies that do not exist anymore, and these can also be played without any fear of men in black suits coming at your door. All in all, before you download or play a particular video game ROM on an emulator, it is advisable to do a little research and make sure you won't be breaking any laws.
NES emulators
for Android, but
NES-FC
is the one we use frequently. The full version of the app costs $2.68 right now, but a free "Lite" alternative is available as well. Before you launch the app, make sure you have your game ROMs copied to your phone and that you know which folder they are in. Now open NES-FC and go to settings. First thing that you should do is to tap "Video scale" and set it to "Auto" so that the image does not stretch across your display if your smartphone is in landscape orientation. Also, if you have a smartphone with a hardware keyboard, (lucky you
Sony Ericsson Xperia PLAY
owners) go to "Key Map-1" in order to adjust your buttons, and then disable the virtual gamepad. Of course, nothing stops you from using the virtual gamepad instead, should you prefer. Now go back to the main menu and tap "Open ROM". Then simply open the desired game ROM and have fun! If for some reason NES-FC does not work well on your device,
John NES
is a worthy alternative.
SNES
ROMs follows a procedure pretty similar to the one we just described. The emulator we are quite happy with is
SNESDroid
for it is free and gets its job done well. Again, if your smartphone has a hardware keyboard, you can use that instead of the virtual gamepad. Just go to settings and tap "Configure Key/GamePad Input", after which you can uncheck "Show Touch Input". For convenience, it is recommended that you place the game ROMs in /mnt/sdcard/SNESDroid/roms or if you have them stored on an external SD card, go to the bottom of the settings page and point the "ROM DIR" setting to that folder. And that's it! Just go back to the main menu and tap "Load ROM". your ROMs should be listed there.
SEGA Genesis
ROMs we would recommend
GENPlusDroid
, which can be downloaded for free, and since it is by the same developer as SNESDroid, its interface and settings page are more or less identical. We should mention that both applications are supported by advertisements, yet they never appear during gameplay.
As far as hardware requirements are concerned, we did most of our gaming on a
Samsung Galaxy S II
, but the emulators managed to deliver smooth framerates on a modest
Samsung Galaxy mini 2
. Therefore, if you have a relatively new smartphone, performance won't be an issue. What is far more important in order to fully enjoy your gaming is to have a spacious display. That is because tiny screens and on-screen keyboards do not get along well. Of course, if your device is equipped with a decent hardware keyboard, input should not worry you much. Another thing that we should point out is that if you are not comfortable with the controls, playing fast-paced action or jump-and-run games can be frustrating. On the other hand, RPG games (Ultima, Final Fantasy, Secret of Mana, to name a few) or other titles that do not require timely reactions are very suitable for emulation on a smartphone.
Anyone thinking of spending the rest of the day playing old-school video games on their Android smartphone? If so, feel free to let us know in the comments below, and do not forget to tell us what games you will be playing. Have fun!