How to play Hulu videos on your smartphone
5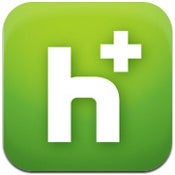 That large-screen smartphone in your pocket is a perfect asset for
catching up with the latest TV series and movies
and while on a PC you'd usually turn to Hulu for that, on a smartphone, your choice is limited. Hulu has released its Hulu Plus application only on limited Android devices for example. Hulu's web content is also often blocked on mobile devices, so what do you do?
Save for waiting for an official application to work across different devices, you can do two things:
1. Install Flash Video Browser - the application is available on the Android Market and it costs a mere buck. What it does though is allow you to access the Flash content - no subscription required, and all the the free web content that often gets blocked on mobile devices.
2. Install the
hacked Hulu Plus APK
- now this is something you'd do at your own risk. It should be safe and work well, as it's just a modified version of the Hulu Plus application, but it's not on the official Android Market. It doesn't require rooting your device, which is another plus. For the paid content, you'd still need to have subscription, but you can still browse through the gallery without it.
Do you have any other solutions? Let us know in the comments below.