How to manually update your Galaxy Nexus (takju) to Android 4.2
6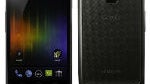 Earlier we saw that the
Android 4.2 update
had started rolling out to Galaxy Nexus users who had the Takju model phone (USA unlocked), and now for the adventurous types, we have the walkthrough on how to manually update your device.
Be warned though, updating manually does have some pretty strict requirements right now. Unlike the
Nexus 7
,
the only way to manually push the update is via ADB
, so you have to have the Android SDK installed, you have to be comfortable in the command line, and you cannot have any of the 4.2 apps flashed on your device already. That last one is key. If you've flashed the new keyboard, camera app, or anything else, you'll have to flash back to stock Android 4.1.2 build JZO54K before proceeding, because the install will fail.
So, first off, you must be running stock JZO54K to run the update, and as always
you are responsible for any problems you may encounter
.
1) Download the
JOP40C update zip file
Reboot your Galaxy Nexus, holding both the Volume Up and Volume Down buttons while it boots up. When you get to the fastboot menu (it says "Start") press Volume Up until it reads "Recovery" then press the power button. The device will switch to Recovery mode, and when you see an Android with a red exclamation point icon, press Volume Up and the Power buttons together, which will bring up the Recovery menu. Select "apply update from adb."
2) Make sure you have adb (if you don't, download the Android SDK and install the updates). Connect your Galaxy Nexus to your computer with a USB cable.
3) Open up a command prompt (cmd in Windows, or terminal in Linux and Mac) and navigate to the same directory as the JOP40C zip file you've downloaded, then type in the following:
adb sideload e587de13bf8a.signed-takju-JOP40C-from-JZO54K.e587de13.zip
(pro tip: you may want to rename the update file to something shorter in order to avoid mistyping something)
4) You should see a progress bar, which will eventually hit 100%. At this point, your device is installing the update.
5) Reboot and you're now running Android 4.2, so start playing with the new stuff like
lockscreen widgets
!