How to manage and reduce mobile data usage in Android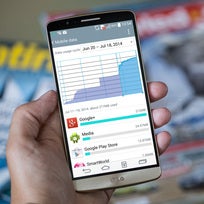 Mobile data – we just can't get enough of it. Too bad that few of us get to enjoy mobile gigabytes on an all-you-can-eat basis, and being throttled or charged for an allowance extension isn't a pleasant experience. Yet there's a whole bunch of tricks you can do to save your mobile megs. In fact, you don't need to be an expert to trim down the mobile data consumed by your Android smartphone.
With this post we're giving you 11 helpful tips on reducing mobile data consumption – methods from compressing web pages you open to shutting down data entirely when it isn't needed. The effectiveness of these methods may vary, depending on what you use your megabytes for, but you may mix and match for greater savings. Of course, if you have any data saving tips of yours, do not hesitate to share them with us in the comments below.