How to make any Android phone's interface look like MIUI 6
14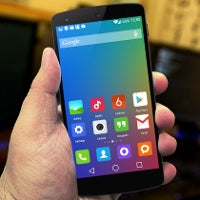 Say what you will about Xiaomi's renowned custom MIUI launcher that ships on its Mi line of flagship handsets, but it is one of the most visually rich, uniform, and, above all, functional Android interfaces out there, with barely a feature missing that will make you resort to the Play Store.
Xiaomi recently let out the next, sixth iteration of MIUI, which swaps the rich, dimensional and gradient icons with
the modern flat and minimalistic approach
. If you don't really plan on getting a Xiaomi handset any time soon, yet are fond of the way that
MIUI 6 looks
, here's what you can do to deck your smartphone out, MIUI style:
1.
Install the brand new Mi Launcher
that you see below. This one is as close to MIUI as you can get this side of a Xiaomi handset, as it has the large icons with flat design, but lets you customize everything around - from the icons, widgets, and text sizes, to the homescreen and app drawer grids. You can hide apps, use a scrollable bottom dock, turn everything around in a landscape mode, add card stack or cube scrolling effects, and much more - basically most of what the big, popular launchers are offering, too.

2. If you already have a favorite launcher that is set up the way you are used to, and are not keen in gumming up the works, having to reset everything again, you can simply redress your current NOVA, Apex, or other popular launcher, with
the fresh MIUI 6 icon pack ($1.08)
that brings some of that flat and colorful look to your homescreen.