How to install icon packs on Android without root or third-party launcher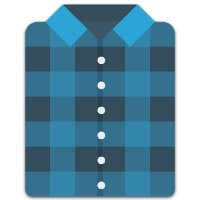 Just look at these
icon packs for Android
. They're simply gorgeous. Not to mention that, sooner rather than later, most of us get tired even with stuff we initially were largely impressed with. When it comes to smartphones, we've found that changing things around the homescreens is a good way to get your monthly fix of freshness.
Unfortunately, that usually requires a rather major commitment. Sure, you can easily install
a third-party launcher
(an app that controls the feel, functionality, and look of homescreens and the app drawer), but these are not everybody's cup of tea -- some just want the default, stock launcher that comes with their specific device. And of course, most people don't want to render their warranties invalid, so rooting is usually out of the question.
Well, all of this is about to change, thanks to a brand-new app available for free on the Play Store: Beautiful Icon Styler (Trial). Beautiful Icon Styler allows you to apply any icon pack compatible with the Apex/Nova launchers (so pretty much every one), without needing root or any specific launcher. Indeed, you can freshen up your Nexus device's stock icon set with a download and a few quick clicks. Don't worry, though, the app is also compatible with a number of other default launchers, including Samsung's, Motorola's, and LG's, though keep in mind you only get 3 tries before having to cough up $0.99 for unlimited icon swaps (or you can refer two friends and get it for free!). Let us show you how!
Note: Due to limitations in Android, this Beautiful Icon Styler will only change the look of your icons on the homesceren. The app drawer remains unchanged.