How to improve video recording with your Google Nexus 4
7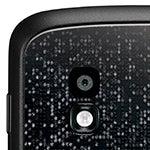 Nexus 4
might be many things, like the
best value-for-money Android proposition
right now, but camerawise it's not the sharpest tool in the shed, given that LG had skimped on the 13 MP unit gracing its more expensive
Optimus G
brother, and, overall, quality camera modules are not what LG mobiles are known with .
With a little bit of Android skills you can up the bitrate of the video recording from the Nexus 4, thus improve the quality of the footage you capture meaningfully. The mod is basically similar to what a lot of
Nexus 7
users have done, and requires root access to change the files.
Using a file browser (like root explorer/es file explorer etc) go to the /system/etc folder
Make sure your system is mounted RW
Search for the media_profiles.xml file and open it up in any text editor
Once you scroll down you will see the following:




So far, so good, this gives you 20Mbit encoding, which is much better than the 12Mbit default value, but makes the video files larger, of course, so if you are space-tight, have this in mind.
Alternatively, you can just try a dedicated app like
lgCamera
from Google Play, which lets you change the bitrate, but also has many other adjustments that delve deep into the manufacturer's settings. We managed to set our office
Optimus G
to 60fps Full HD video recording at 20Mbit with it, for example, and you can find the app in the source link below, along with the XDA-Devs thread for manually fixing the bitrate.