How to get more Small Apps on the Sony Xperia Z5, Z5 Compact, or Z5 Premium
3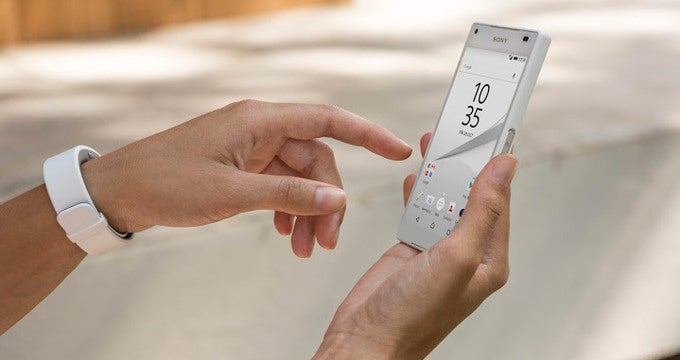 There are smartphone makers who take multitasking seriously. Some of them, such as Samsung and LG, will let you run several apps side by side on their more powerful devices – think texting your crush while watching a lolcat video compilation on YouTube. Both apps are active at the same time, each occupying its own half of the display.
Sony's approach to multitasking, however, is a little bit different. If you take a recent Xperia model, such as the Sony Xperia Z5, on it you'll find a set of Small Apps, as they're called. Accessed from within the recent apps list, these are tools that run in a small window hovering above your home screen or active app. For example, you may have a timer running without exiting your cooking app or a calculator without closing the notes you took in math class. And these are far from the only small apps you may have at your disposal.
Note:
The tips below apply to the Sony Xperia Z5, Xperia Z5 Compact, Xperia Z5 Premium, as well as to other recent Xperia models with support for Small Apps.
How to use Small Apps on an Xperia Z5
Accessing your Xperia Z5's set of Small Apps is easy. Just open your recent apps list – four app shortcuts will be shown at the bottom. By default, the Small Apps listed should be a web browser, a timer, a calculator, and a screenshot tool. Feel free to give them a try, having in mind that the small windows these apps run in can be resized and moved freely.
How to change the favorite Small Apps
These four are not the only Small Apps pre-loaded on your Xperia Z5 phone. If you tap on the arrow on the left, you'll be given a full list of apps that you may use. You may place more of them on your favorites bar or remove the ones you don't need using drag and drop.
How to add more Small Apps on an Xperia Z5
There are two ways you can add more Small Apps to your Xperia Z5. One of them is by converting a widget into one, and the other is by downloading extra Small Apps from the Play Store. In any case, you need to start by opening your recent apps list. The arrow on the left will bring out the list of all available Small Apps. See that plus sign in the upper right corner? Press it!
Okay, now your Xperia should be asking you whether you want to download Small Apps from the Play Store or turn a widget into one. Since it is easier, perhaps you should start by looking at the apps already available for download. Choosing the Play Store option will take you to Google's marketplace and a bunch of apps will be displayed. Not all of these are Small Apps – app filtering is very crudely done, apparently – but the ones that are should be easy to recognize if you look at the icon and read its description. Among the more useful Small Apps are the Media Viewer, N.Memo, and Translate. Check them out!
But as we already mentioned, you may turn a widget into a Small App. For example, having quick access to a sound recorder could be useful. We tested a few and found out that Easy Sound Recorder works pretty well. The app comes with a couple of widgets for starting a recording on the fly. Do give them a try!