How to get a Windows-like Start Menu on your Android device (if you're into that sort of thing!)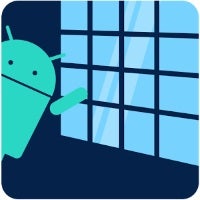 Here's a twisty riddle: what does your Android phone have that your Windows 8 PC doesn't? Hint - it's the start menu! Tee-hee-hee! Seriously, though, if you're that special type of a user who wants to decorate their Android homescreen with a Windows-not-8-like Start Menu, you are going to have a really easy time. Just
install the free app Taskbar from Google Play
and we'll show you how to use it.
When you're finished installing Taskbar, start it by tapping the shortcut on your homescreen or app drawer. Tap "Enable Taskbar" to start the service, and then tap "Edit Start Menu" to start tweaking. As you can see, adding new folders and shortcuts inside it is an easy, and pretty familiar affair - unless you've grown using a Mac. You can adjust the Start Menu's height and transparency, as well as add toggles such as Wi-Fi and location.

When you're done customizing your start menu, head to the UIs menu to set the taskbar theme and position. In the case of the Taskbar app, "taskbar" simply means a faint button that you can position to the left or right, top or bottom of the homescreen, and tap it to activate a Start Menu and taskbar overlay. A real sweet feature for rooted devices that have Xposed framework installed is placing the taskbar icon inside the navigation button bar for a truly desktop-like feel.