How to factory reset a smartphone (Android, iPhone and Windows Phone tutorial)
10
Sometimes you just need to get rid of all your personal data before you sell a device.
The easiest way to do this is something called factory reset - an option that allows you to bring your smartphone to the state it was in right out of the factory floor. No personal photos, no sensitive documents, nothing that you may otherwise forget to delete will get in the hands of other people.
So how do you do it?
Disclaimer:
Once you do a factory reset, ALL of your personal data - including photos and all other documents - will be deleted off your phone and there will be no way to get it back. MAKE SURE YOU HAVE BACKED UP ALL YOUR IMPORTANT DATA FIRST.
On Android
If your phone is fully functional (you haven't messed up something while playing with custom ROMs, for instance), all it takes is: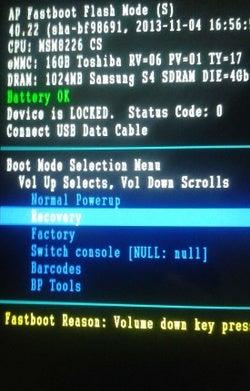 Factory reset via fastboot
1. Go into Settings -> 'Backup & Reset'
2. Select 'Factory data reset'
3. Then tap on 'Reset phone'
4. Finally, touch 'Erase everything' and wait a few minutes until it's all done. That's it!
This is the exact steps you should follow on just about any Android smartphone or tablet - you can factory reset the Samsung Galaxy S5 this way, Note 3, the HTC One (M8), the LG G3, Sony Xperia Z2, Moto X, Moto G, and many others.
In case your smartphone is not starting up properly, you'd need some other tactics. Do the following:
1. Power your gadget off.
2. Hold down the Volume Down key and the Power/Lock key simultaneously for a few seconds. (This way you 'fastboot' your Android device)
3. After letting go, you'd see a menu with several options. Navigate using ONLY the volume down key. Go to 'Factory' and select it by pressing the volume up key. Your phone will do the rest of the magic, and will restore itself to factory settings in just a few minutes.
On iPhone
1. Go into 'Settings' and select the 'General' tab
2. Next, you'll see many options, but what we're looking for here is to 'Erase All Content and Settings'
3. Tap on it and confirm your intentions to wipe all iPhone data clean.
4. Your iPhone will start doing its magic and in a few minutes it will reboot completely clean and fresh, as if it was just out of the factory floor.
Note that this tutorial will work with the latest versions of iOS with phones like the iPhone 5s, iPhone 5c, iPhone 5, iPhone 4s, etc.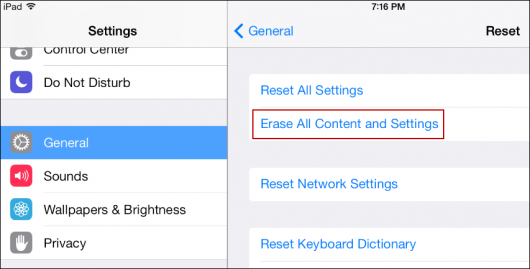 On Windows Phone
1. Go into 'Settings' and scroll down to the 'About' tab. Select it.
2. There, you'd see a 'reset your phone' button.
3. Just tap on it, and confirm that you indeed want to delete all of your data.
4. A short wait of just a few minutes, and you'd have a factory reset phone. That's it!
Note that this tutorial will work with the latest versions of Windows Phone with phones like the Nokia Lumia 1020, Lumia 520, etc.