How to enable the app drawer on the LG G6
5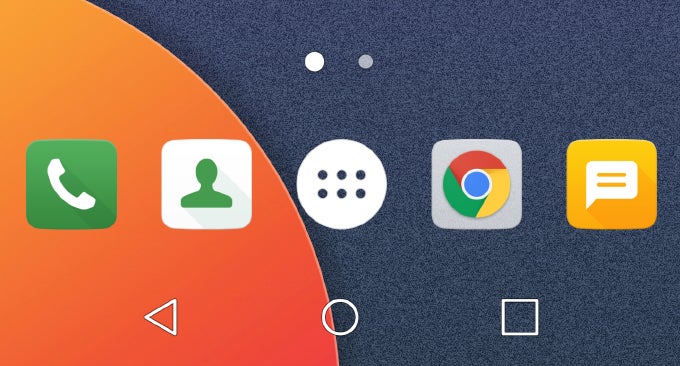 Ah, the app drawer. One of the most basic amenities of the Android smartphone, a single place for all your apps. One tap or swipe away from your home screen, the app drawer is always there to ensure order in a world of chaos. And yet, some are not fond of it.
The app drawer is something you either love or hate, apparently, with no room for middle ground, so it's always a welcome decision the phone makers' part to include the option to either enable or disable it, depending on your preferences.
It's good news that with the
G6
, LG has decided to give users the freedom of choice, although enabling the by-default disabled app drawer results in some minor changes to the overall experience of using the G6.
So, let's take a look at how to switch ON the app drawer and what changes this entails. To enable the feature, follow these simple steps:
Long-press on an empty space on your home screen

Tap "Home screen settings"

Tap "Select Home"

Choose "Home & app drawer" from the menu
If you can't see "Home & app drawer" as an option, go to Update center > Update applications and accept any pending updates. (Thanks to Xperia14 for the tip!)
That's it! You now have an app drawer, as well as a button to access it from your dock.
Do note, however, that enabling the app drawer actually changes the default launcher. Although it looks similar, you'll notice that pulling down from the home screen doesn't bring up the nifty recents/search screen, and likewise, swiping to the right doesn't open the "Smart Bulletin" (although the latter is something we can
totally
live without).
Another minor change that the "app drawer launcher" entails, comes in the form of a new menu for adding shortcuts to the home screen. It can be accessed by long-pressing on an empty space on the home screen and looks like,
well
, like a narrow, horizontal app drawer. Only tapping an icon in it doesn't open the app, but rather flings it to your home screen.
So, do you personally use an app drawer, and if you do, would you rather have access to it via a dedicated button, or would you rather settle for a gesture-based approach (a la Pixel and
Galaxy S8
)? Tell us in the comments bellow!