How to bring back the app drawer button on the Samsung Galaxy S8/S8+
4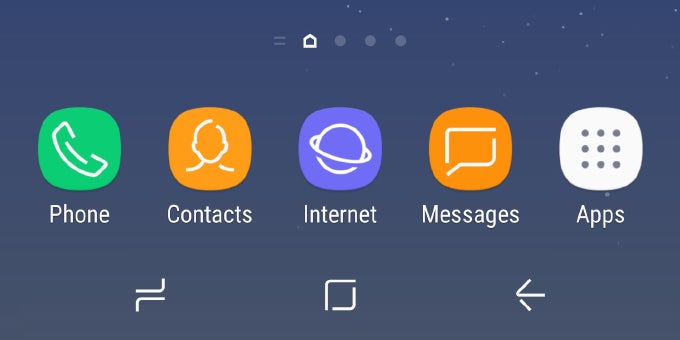 So, you've got your hands on Samsung's gorgeous new
Galaxy S8
or
S8+
, or may be buying one in the near future, and you're wondering, "where the heck is the app drawer button?"
One of the most basic amenities of the Android smartphone, the small, dotted button promises order amidst the chaos of the home screen, ensures a single place for all of your apps. And yet, it is nowhere to be seen on Samsung's newest smartphones.

Let this not fool you, however, for the app drawer itself is all well and good, it's just the button that's missing, and there's a reason for that – a good one at that, we think. With the Galaxy S8 and S8+, Samsung has simply adopted a gesture-based approach to accessing the app drawer (a la Google Pixel), which means you can open it by swiping up anywhere from your home screen... or down, for that matter.
But what if you simply want that trusty ol' button back and need none of that gesture stuff? Well, we've got good news for you then! The app drawer button can be brought back from its long overdue obsolescence by following these simple steps:
Long-press on an empty spot on your home screen and select "Home screen settings" from the bottom right

Go to "Apps button" in the Settings menu

Enable the "Show Apps button"
And voila, you've got your old app drawer button back!
Do note, however, that the S8's dock has a limit of 5 apps, meaning that if you enable the app drawer button when the dock is full, the button will replace the rightmost icon in it.

So, what do you think of Samsung's decision to have the button disabled by default? Do you find the gesture-based approach more convenient, or do you prefer the old-fashioned way of opening the app drawer? Tell us in the comments below!