How to enable developer mode and options on Samsung Galaxy S6, Note 5 (Android TouchWiz tutorial)
3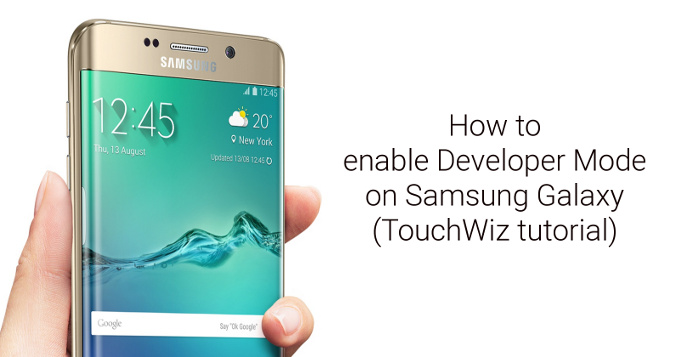 Android phones take pride in their customization opportunities and the wide range of tweaking that they allow users to do. In a way, that's a contrast to the much more restricted Apple ecosystem.
In order to make the fullest of Android phones' tweaking options, you might want to enabled Developer Mode options. So how do you enable developer options on the Samsung Galaxy S6, Galaxy Note 5 and all the recent Samsung Galaxy phones (running TouchWiz)?
It's all a fairly easy and straightforward process if you know where to click, and we'll guide you through the process step by step right below.
Here is why you may want to enable Developer Mode
Some may, however, wonder: do I need to enable developer mode options on my Samsung Galaxy? There are a few reasons you might want to do that: if you plan to develop apps and want to test them on your phone, but also if you want to have access to more advanced settings. By tweaking the developer settings you can have your phone screen never lock while your phone is charging, you can allow OEM unlocking, get processor stats, enable USB debugging, allow mock locations to change your phone's perceived position, show touches on the screen and so much more. If you do want to control these options, you can and should enable developer options, while for all the rest who are just happy to use their phone without such nerdy tweaks, you don't need to enable developer settings.



How to enable Developer Mode on Samsung Galaxy S6, Galaxy Note 5 and other Android TouchWiz phones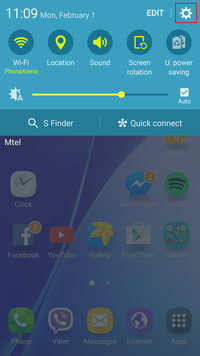 How to hide / disable developer mode options
Once you've enabled developer options, you might want to hide them back: you have done your fair share of app development and just don't want to tweak your phone anymore. You can easily hide back developer mode via the settings and we guide you through this process below.
Do keep in mind that Developer Mode seems to disappear also after you update your device to a newer version of the software and after a factory reset.