How to enable Safe Mode in Android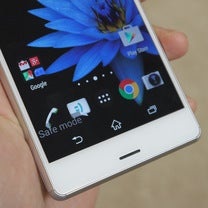 Sooner or later, a time comes when an Android smartphone starts acting up – apps won't load or run slower than usual, services shut down on their own, ads pop up out of nowhere, to list a few symptoms of a misbehaving handset. This undesired behavior could be caused by anything from a software glitch to the user's poor decision to install a dodgy "Extra RAM Downloader" application.
The solution may as simple as giving your phone a reboot. If that doesn't help, however, booting into Safe Mode could help you get rid of whatever's dragging your phone down.
Safe Mode is one of those little-known Android features that are invaluable when troubleshooting persistent problems. When enabled, it instructs your device to boot up, but without loading any third-party and non-essential software. In other words, code that could be your problem's root cause, such as your most recently installed application, can be dealt with more easily since it most likely won't be active.
First, hold down your power button as if you were to turn your Android phone off. Once the menu window pops up, hold your finger on the "Power off" option, and within a few seconds, a message should appear, informing you that you're about to go into Safe Mode. This method is known to work on smartphones by Sony, LG, HTC, Motorola, and Huawei, as well as on Nexus phones and other handsets running stock Android.
Another way of enabling Safe Mode on most Android phones is by turning it off completely, powering it on again, and then holding down the volume down button as soon as the manufacturer logo appears. This method works on phones by Samsung, LG, HTC, as well as on Nokia X phones.
Note that activating Safe Mode on some older phones might be done using a different shortcut key or combination of keys. On some models by Motorola, for example, the mode is activated by holding down both volume buttons during power up. And on some older Samsung Galaxy handsets, you're required to tap on the capacitive menu button while the phone is booting.
And that's how you boot your Android smartphone into Safe Mode. After you're done fixing your device, simply turn it off and back on again for it to load normally.