How to easily organize a get-together with the iPhone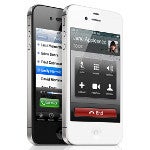 Those of you who have taken on the daunting task of organizing a get-together surely know that it might turn into a real nightmare. In case not all of your buddies are currently on Skype, Facebook or whatever tool you use to communicate online, you simply have to turn to the good old phone call. Well, calling one person is OK, but what if you want to invite more people to go out? You have to call all of them. And what happens if someone can't make it and you decide to postpone the whole thing for later? That's right - you have to call all the other people again, to let them know.
Not exactly a terrific experience, eh? Thankfully, your iPhone has a great built-in tool to ease the whole process, and it's called Conference Call. Yeah, it turns out the feature is just as effective when it comes to organizing a get-together, as it is for making business discussions with your colleagues. So here's the idea: Instead of calling every single person one by one, and then potentially giving a second call to some of them, why don't you simply use a conference call to talk to all of them simultaneously! Here's how it works:
1.
In order to create a conference call with the iPhone, you have to add people to the call one by one. You start by calling the first one of your mates.
2.
Once the call is initiated, there will be an "Add call" button on the screen. Say "Hold on for a second!" to your buddy, and tap the "Add call" key. This is when the iPhone will let you choose a new number to dial, putting the first call on hold. You can add up to 5 people to the call if you are using a GSM iPhone, and up to 2 people if you're using a CDMA iPhone.
3.
One you've added your callers, there well be a button on the screen saying "Merge calls". Tap this and all of the calls will be magically merged into one.
4.
That's it! All that's left to do now is to discuss with everyone and decide where and when you want to meet, then end the call, and feel like the smart person that you are!