How to disable annoying notifications in Android
9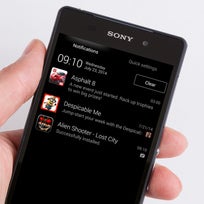 Smartphone notifications are pretty useful, there's no denying that. They make it hard to miss an important event, such as an upcoming appointment in one's calendar or the arrival of a new email in their priority inbox. But when abused, notifications can be quite annoying. Android users would surely agree with that – it is a common practice among developers to have their games pushing notifications reminding the user that they have skipped a day without playing or that they're about to miss on an in-app purchase discount. You know, stuff that nobody really cares about. Thankfully, disabling these annoying Android notifications is an easy job, requiring no hacking whatsoever.
Our first stop is the Settings menu. Once there, we find the list with all installed applications, which is labeled as "Apps" on most Android phones. Asphalt 8 is, of course, on the list. Alternatively, if you have not yet dismissed the notification, long-press on it and you'll be given the option to go straight to its info screen.
Once the app is selected, we're presented with a menu that gives us information about how much storage space it has occupied. This is also where we may disable or uninstall the selected application. None of that is of importance right now, however. See that "Show notifications" option? That's the one you should turn off as it is on by default for any app. Repeat the process for every app which you don't want to receive notifications from.
Keep in mind that you can disable notifications for not only games, but also apps that bug you. Before you do that, however, make sure that an option to disable some or all of the app's notifications isn't already present in its settings. And that's it! Enjoy your annoyance-free Android experience!