How to customize your battery status indicator on Android
20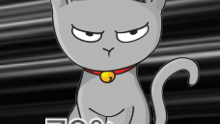 Please note: this is a tutorial for inexperienced users (beginners).
Do you often check your
Android device's battery
status, and wished you'd see something a bit more colorful, or cuter, or simply not that boring? Why, your wish can become reality, because you can customize your battery status indicator with the help of widgets. While these won't change the way the default battery status indicator from the notification bar looks like, they act as secondary battery status indicators that are visible on your home screen.
If you search for "battery widget" in Google Play Store, you'll surely find some widgets that you like - a lot of them are free, but there are also paid versions. In both cases, the widgets can be cute, or cool, or just clean and elegant.
After you download and install it, the battery widget that you've chosen won't automatically appear on your home screen. So you'll need to open your app drawer, go to the Widgets tab, and search for it there. When you find it, long press on it to draw it to the home screen. After that, you can play around with the widget's position, and - why not? - pick a wallpaper to look good behind it. You can also customize the widget's size and colors - or its characters, if it's a widget involving characters. Note that none of these widgets will appear on the lock screen of your Android device.
As (almost) always when it comes to free apps, the battery widgets that are free contain ads that my pop up when you're least expecting. You'll find Google Play links to some of the widgets we've played with in the slideshow below.