How to clear your iPhone 11, iPhone XS or iPhone XR's RAM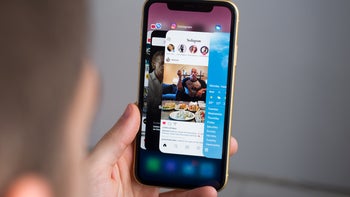 Let's start this off by saying that, in modern times, you will rarely — if ever — have the need to completely scrap your top-tier phone's RAM, whether it's an Android or an iPhone. Apple's flagships in particular have often been "mocked" for coming with a small amount of random access memory, but it just so happens that iOS is amazing at memory management (most of the time) and used to do great with 1 GB or 2 GB when Android flagships were pushing 4 GB and above. Well, in 2018, the
iPhone XS
and XS Max also rock 4 GB of RAM each, and the more accessible
iPhone XR
has "only" 3 GB of RAM.
Rest assured that this is plenty enough for pretty much any case.
However, sometimes, you might feel the need to scrap absolutely everything that the handset has loaded in the background. Maybe a specific app is giving you trouble? Maybe you need to do a speedtest? Maybe it's 2024 when you are reading this and your old iPhone XS' 4 GB of RAM is actually not enough in your day and age?
OK, so let's learn how to force the iPhone XS / XR to dump everything it has from its RAM. This used to be an easy task with the older iPhones — just open the Shut Down menu by holding the power button, then hold the home button. Well, the new iPhones don't have a home button... and the pill key on their right side is not exactly a power button — it's more of a Sleep / Siri button, really.
So, how do we do it? It's a bit more complicated than before, but still possible.
Step 1: Get a home button
There's no way around this, we need to get some form of home button on the phone. To do this, go in General → Accessibility → AssistiveTouch and activate AssistiveTouch. What this does is, it activates a floating control icon, which gives you some core iPhone navigation features at a tap.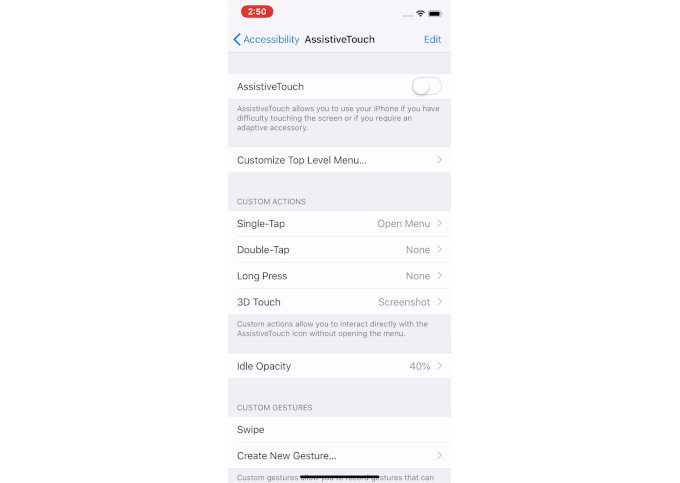 Don't panic! We don't need to have this on at all times. In fact, we can set up a very easy way to toggle AssistiveTouch on and off
Step 2 (optional): set up an AssistiveTouch toggle
Go into Settings → General → Accessibility and scroll all the way down to Accessibility Shortcut. Enter this menu and choose "AssistiveTouch". Now, every time you triple-tap your Sleep button on the side, you will toggle the assistive floating button on and off. There you go!
Step 3: shut down menu
Now, you probably know that if you hold your Sleep button and either one of the volume up / down buttons, you will enter a power menu, which allows you to shut down the iPhone. However, this is not the same Shut Down screen as the one we need, as this is more of an Emergency screen.
To get to the "right" one, you need to go into Settings → General and scroll all the way down to Shut Down. Tap on that and you get the classic menu.
Now, tap on the AssistiveTouch circle to bring up the navigation menu, as seen on the screenshot. Now, just tap and hold on the virtual Home button you see there.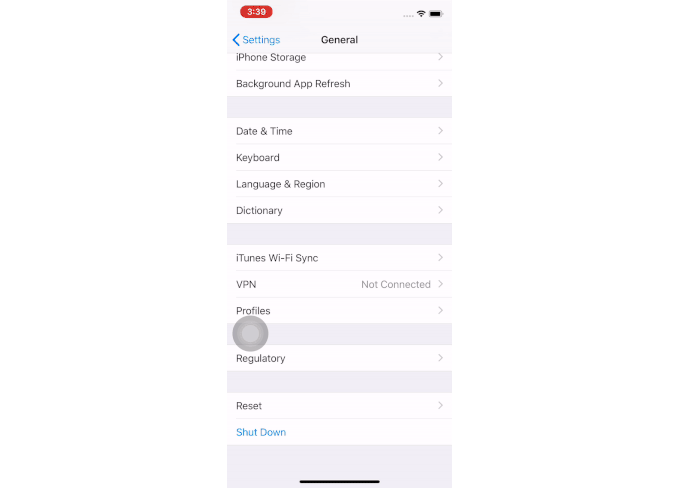 Done!