How to check your iPhone battery cycle count the super easy way
17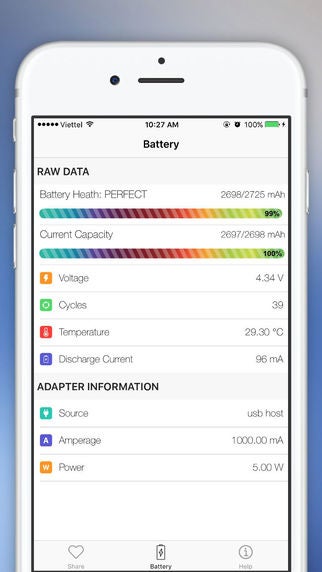 Previously, checking how many cycles you have gone through on your iPhone's sealed battery involved either jailbreaking, or
installing a computer program
to display the cycle count. There will be a tidal wave of upgrades to the
iPhone 7
this year,
tip analysts
, as there have never been so many iPhones that are two years or older than we will have in September, and a bunch of the oldies will hit the used phones market.
Thus, knowing how much cycles are left in the battery of the second hand iPhone you are already salivating over, becomes one of the crucial tests to run before you purchase. The good quality lithium batteries, of the type that is in iPhones, last about 500 cycles in ideal circumstances (full top up, stock charger, no overheating), before starting to degrade. Given that most owners charge their iPhone almost every day, a two-year old one may just be on the cusp, so checking the number of charging cycles it has been through quickly before you buy it will come in handy. Here's what you need to do:
2. Start the app, and check the charge cycles that the iPhone or iPad has been through already;
3. The Battery Percentage app will show other vital information about the juicer, like the battery health level (or degradation level) in percentages, as well as its charge level status. That's all - no jailbreaking, no hooking up to a computer to check the battery cycles.


Recommended Stories