How to cheat in Angry Birds 2 and other games that make you wait for lives
12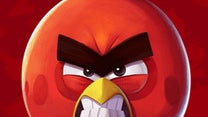 You know what's fun? Playing a game on your phone or tablet. You know what isn't? Having to wait until the game grants you the privilege of playing – a business model many popular freemium games are built upon; games like Angry Birds 2, Candy Crush Saga, and CSR Racing, to name a few. These games give you only a handful of lives to play. If you run out of lives but want to continue playing, you must either wait for new ones to arrive, or buy extra lives using real money out of your credit card.
However, what if we told you that a simple trick could give you additional lives in an instant? Yup, and there's no hacking involved in the procedure, there's no technical knowledge required to pull it off. All you need to do to get extra lives is to move your device's clock forward.
Bear in mind that the trick might not work in all games that make you wait for lives. You should also be aware of the risks involved – messing with your device's clock might trigger alarms early, mess up the timestamps in chat applications, and cause all kinds of trouble. That is why it is important to set your clock back to the correct time after having your lives replenished. And most importantly, if you really enjoy a particular game, do support its developers. With all this out of the way, let us show you how the clock trick works.