How to block and filter spam text messages on the Samsung Galaxy S6 and Galaxy S6 edge
7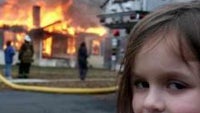 Ah, spam – the bane of the modern man, the most disliked type of messages that all of us receive on daily basis. Unfortunately, the amount of spam out there seems to be proportionately related to the amount of discontent that the everyday user has towards it; as in – it's constantly growing. Back in the day, it was the sporadic email. Then, it became the regular hourly email; for some, it even turned into "the reason I am changing my address". Over time, however, it made the jump to SMS text messages, too.
Spam texts are, thankfully, not as regular as the dozens of emails that end up in our spam folder on a daily basis, but they still do exist. Usually sent by your mobile carrier to invite you to a game or to sign some contract under promotional conditions, or by other service providers that love to invite you to spend money on their business on a regular basis (your credit card issuer, for example). Basically, while texts haven't gotten to the point they become obnoxious yet, there sure is a chance that a certain organization or number may go over the top and cause you to shut your phone's sound and vibration off in a fit of rage.
Well, there's an easier fix for that! Thankfully, smartphone manufacturers know what's up and most of them now add a "spam filter" function of some sort to their text messaging app. Samsung is among said manufacturers and here is how to use the junk text screening function on the
Galaxy S6
and
Galaxy S6 edge
.