How to attach a PDF or another non-image file to a mail on the iPhone (iOS 9 tutorial)
19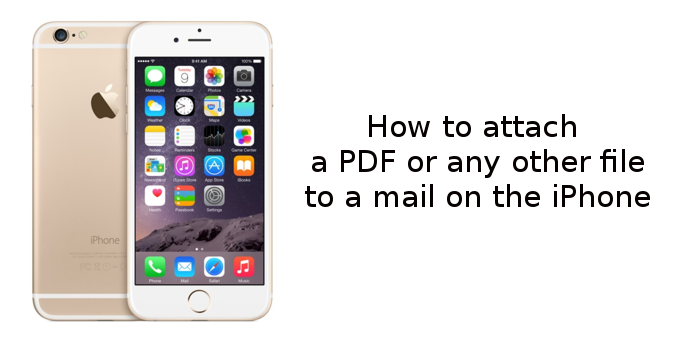 Apple's iPhone is a great phone and iOS 9 is an important update that brings quite a lot of new features that boost functionality. When it comes to power users, though, it can often be frustrating. For instance, it's simply not possible to save a PDF to the file system yet - you need to save it to an app like iBooks, which makes it impossible to access from an app like Mail.
These sorts of issues are what we often referred to as the closed, limited nature of Apple's iOS ecosystem, as opposed to the much more open and rich in such features Android platform.
If you have the file on iCloud Drive, it's a piece of cake
The one feature we want to focus today is attaching a PDF file, or really any file different from an image or a video to an email via the stock Mail app. iOS 9 does make this possible. However, it takes quite a lot of fiddling - you need to have the file saved to iCloud Drive, since you cannot simply access the file system on iOS. If you have done this and all your important files and documents are in the iCloud Drive, attaching a file to an email is a breeze. Just follow the steps below to make it work.