How often do you usually have to charge your phone? - 2016 edition
94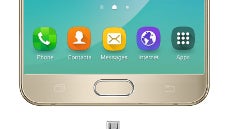 Your display has more pixels than your enormous TV, more processing power than your old laptop, and a better camera than your previous DSLR. The smartphone has truly become an incredible little computing machine. And yet, battery life is nowhere near satisfactory even almost 10 years after the iPhone was first released.
Turns out—and this shouldn't be a surprise—energy is a tough nut to crack. And so even as every variable of the equation gets more and more efficient, we're still firmly stuck in the day-per-charge era for the most part. Or are we? Let's find out.
Take a moment and think about your charging habits (or, more appropriately,
needs
). How often do you think you charge your phone on average? Once a day or worse? Or are you a happy owner of a device that can make it over the 2-day threshold? Vote below and let's find out!
Recommended Stories