How much storage do you realistically need on your phone?
50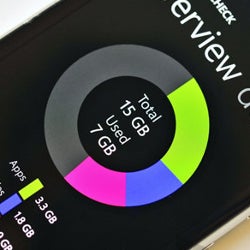 Ah, phone storage — always a painful point. Some manufacturers are super-generous with it (wink, wink, OnePlus), others allow for expansion via a microSD card, and there are those that keep their phone storage locked to different price tiers. Of course, Apple springs to mind first, as it had its cheapest iPhones starting with 16 GB well until 2016, when the lowest tier was finally upgraded to 32 GB. But Google does that with the Pixels, too, selling them in either 32 GB or 128 GB variants, with a $100 price gap between the two.
You've probably thought about this before your last smartphone purchase — you looked at the phone's specs, you considered a microSD card (if applicable), you made a call. Would you say that you've got enough room on your phone? How much storage space do you realistically need?