How much mobile data do you consume per month?
66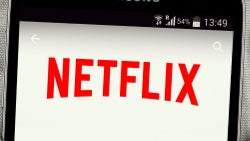 Pricing for data plans - postpaid, shared or prepaid - has gotten much, much simpler after the major US carriers ditched the venerable two-year contract, and it is now much clearer to figure out which one offers the best deals. The data buckets have fallen in price, too, just as the networks are becoming faster and faster, with everyone's 4G LTE rolling out, and
5G creeping up on the horizon
.
Recently,
a research firm suggested
that in five years the average monthly mobile data consumption will be in the vicinity of 22 GB a line, which might sound like a lot at today's prices, yet some people are already consuming as much (nudge, wink,
that's about the ceiling
for those "unlimited" data plans you might have grandfathered or gotten in a promotion).
This is why we wanted to ask you how much mobile data do you consume with your cell phone line each month on average, and see if those researchers are on the right path to predict that we will be crossing the 20 GB mark in five year's time, or maybe it will happen earlier than that. Take your pick in the poll below.