How badly the Amazon Fire Phone failed may surprise you
54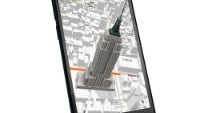 Frankly, this story shouldn't surprise anyone. We did report that the Amazon Fire Phone was on
top of the Amazon smartphone sales
list for a while, but we were clear to caveat that fact with the information that "Amazon is not a factor in sales of smartphones in the US", according to NPD, and that there was a relatively high proportion of reviews mentioning the word "return". We also found out later that there was
almost no web usage
for the Fire Phone.
So, now that we're getting estimated sales figures on the Amazon Fire Phone, the number is expectedly low. But, just how low it is, might surprise you. To be fair, the numbers are just estimates by Charles Arthur of
The Guardian.
Arthur has taken a look at the web usage stats from Chitika as well as ComScore sales numbers, and he is saying that in the best case, the Amazon Fire Phone has sold about 35,000 units.
It breaks down like this: ComScore said there were about 173 million smartphones in use in the U.S. as of the end of June, but that number was probably around 175-177 million as of August. Then, Arthur estimated the relationship between Chitika's usage numbers with actual sales for other manufacturers and estimated the Fire Phone is "unlikely" to have sold more than 35,000 units.
Amazon never shares device sales numbers, and maybe this is why. The Kindle Fire tablets have gathered a respectable proportion of the tablet market share, but if the Fire Phone is going to move, it will be a long-term effort, and Amazon will have to make a deal to put the device in carrier stores.