According to web usage data, the Amazon Fire Phone is not setting anything ablaze
15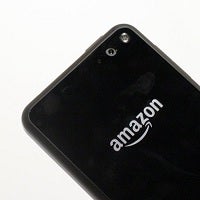 Despite being on
the best seller list
on Amazon, the on-line retailer's new Fire Phone is not burning up the data. Granted it is a newly released device, but based on information provided by the ad network Chitika, the device is not accounting for much traffic on the web at all.
Three weeks following the release of the device, the
Amazon Fire Phone
is showing up in only 0.02% of traffic. That could easily be explained as slow adoption of a new device. However, when compared to similar periods of other new devices, that position does not hold up so well.
The Amzaon Fire Phone has not received
the greatest of reviews
. By contrast, another newly released device, the
LG G3
, which has received
rave reviews
across the board, is showing a markedly more progressive adoption rate, which showed data traffic up to 0.06% within the same three-week post release period.
Aside from the superior specs at the same price point for the G3 versus the Fire Phone, the former is also available across all the major carriers. To contrast the Fire Phone with another semi-popular exclusive, Verizon's
Motorola Droid Ultra
, the data traffic over the same period following market launch was similar at 0.02%.
There are occasions where exclusives work. The Droid line with Verizon is a success, the iPhone on AT&T was definitely a success. Outside of those two cases though, success is not guaranteed, and it is arguably relative. The Fire Phone is not a Droid or iPhone, even with the fancy Firefly feature and Dynamic Perspective display.
source:
Gigaom