Houston, we have a culprit: iPhone 6 and 6 Plus OIS and NFC issues due to case and accessory magnets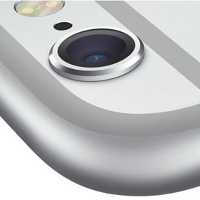 Remember the alleged
OIS-gate with the iPhone 6 Plus
? Or the quirky NFC drama surrounding the
iPhone 6
? These issues have intermittently popped up in the last few weeks via user complaints on various forums, and some were quick to attribute those to the brand new and untested by time design of the two handsets, which are Apple's first foray into phones with larger displays.
The culprit, however, might be outside of the new iPhones chassis, but still wrapped around it. It turns out that Apple has updated its support documents before the launch of the
iPhone 6
and 6 Plus to reflect on possible interference issues stemming from metal and magnetic components in third-party cases and other accessories for the two phones.
As per "sources familiar with Apple's MFi licensing program," the company has started quietly warning accessory makers to avoid certain metal and magnet parts usage and layout in their creations, as those have the potential to interfere with the sensitive suspension mechanism of the
iPhone 6 Plus
OIS system. The NFC chip also takes a hit from those, it seems, which would explain the random complaints about the two systems behaving erratically at times on both phones. Long story short, if you have experienced some of these issues, take a long and hard look at your wrapper of choice, and see if it replicates without it, before you take your new iPhone to the shop for repair or replacement.