U.S. lawmakers seek to overturn FCC's repeal of net neutrality
5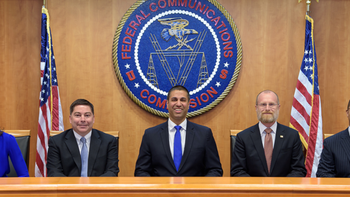 Last June,
the FCC voted along party lines to remove net neutrality from the books
. This was the Obama-era set of rules that forced ISPs and wireless carriers to treat all streamed content the same. In other words, a company that streams video content would not be allowed to pay a carrier money to get a "fast lane" to subscribers. Perhaps just as important, the rules prevented ISPs and carriers from blocking streamed content that they philosophically disagreed with.
Instead of slowly bringing back net neutrality piecemeal, state-by-state, Speaker of the House Nancy Pelosi (D-Ca) said Monday that she will present a bill on Wednesday called the "Save the Internet Act,"
according to The Hill
, and the same bill will be introduced in the Senate as well. Whether these bills will have enough votes to pass the House and Senate is unclear, and even if they do get past both chambers, a final bill faces a presidential veto.