FCC chairman Pai admits to Russian interference during the public comment period on net neutrality
6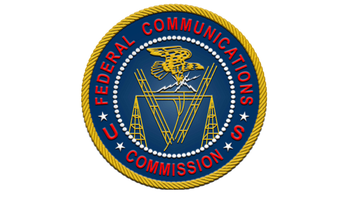 For those unfamiliar with net neutrality, the Obama-era rules were designed to prevent content streamers from paying ISPs and wireless providers for a faster connection to the public. In other words, net neutrality makes sure that all content streams are treated the same.
By the time Trump appointee Ajit Pai became FCC chairman, the balance of power in the agency swung to the right from the left and the FCC voted to repeal net neutrality. The agency sought comments from the public and a record 21 million letters were received. 90% of them were reportedly form letters that all said the same thing, and millions of other comments were deemed to be suspicious.
According to a report published on Wednesday
, after eliminating the comments believed to have come from Russian and other illegitimate sources, nearly 100% of the public comments were in favor of keeping net neutrality. Nonetheless, the rules were removed from the FCC books in June.
The FCC continues to refuse to hand over the pertinent documents to the Times, refusing again to do so as recently as last week. In a statement, Jessica Rosenworcel, the only Democrat on the FCC, wondered what the FCC is hiding.
You see this every clearly in the FCC's net neutrality proceeding. Last year, when the agency made the misguided decision to roll back its net neutrality rules, it did so based on a public record littered with problems. While millions of Americans sought to inform the FCC process by filing comments and sharing their deeply-held opinions about internet openness, millions of other filings in the net neutrality docket appear to be the product of fraud. As many as nine and a half million people had their identities stolen and used to file fake comments, which is a crime under both federal and state laws. Nearly eight million comments were filed from e-mail domains associated with FakeMailGenerator.com. On top of this, roughly half a million comments were filed from Russian e-mail addresses.

Something here is rotten—and it's time for the FCC to come clean. Regrettably, this agency will not do this on its own. So it falls to those who seek to investigate from outside its walls. To this end, two journalists—from the New York Times and BuzzFeed News—sought to obtain records related to the FCC's net neutrality record, pursuant to the Freedom of Information Act. With this information, they will have the material they need to review where this fraud in our public record came from, assess who could have orchestrated it, and identify who could have paid for it to occur."-Jessica Rosenworcel, commissioner, FCC
Pai's comments are also on the record
. He did say that it is a fact that 500,000 comments submitted to the FCC came from Russian email addresses, along with the 8 million aforementioned comments that came from email domains related to FakeMailGenerator.com. But Pai says that the Russian comments and those from fake email domains all support net neutrality. That claim may or may not be true. Instead of questioning how so many phony form letters and emails ended up accepted by the FCC, his statement talks about Commissioner Rosenworcel's "now-standard overheated rhetoric about net neutrality."
But Commissioner Rosenworcel might have a valid point. What is the FCC hiding? If Chairman Pai's statement about how the Russian emails and other suspicious comments support net neutrality was the truth, you'd think he'd be the first to give the
Times
access to the documents that they seek.
Recommended Stories