Hot deal: Google Nexus 5X priced at just $240 on eBay
13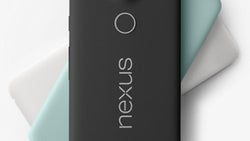 For a limited time and while the stock lasts, the Google Nexus 5X can be had for just $240 on eBay. That's the price for an unlocked model in black (mint and white not available) with 16GB of integrated storage, and it also includes free shipping.
The deal is from eBay's techno.trading.house, which is a top-rated eBay seller with 98.3% positive feedback.
Since the Google Nexus 5X was launched back in October 2016, we've seen the handset being offered at notable discounts. However, $240 for the entry-level model is one of the lowest prices that we've ever seen for a brand-new unit. As any Nexus fan can tell you, $240 is a very good price for the Google Nexus 5X, one of the best mid-rangers currently available on the market.
Unfortunately, the Google Nexus 5X model on sale at $240 is only compatible with GSM carriers such as T-Mobile and AT&T, but 4G compatibility is limited to AT&T's network. Another drawback is that the seller doesn't offer a warranty with your device, which means that you should probably invest in a device protection plan if you want to be sure that you won't have to cover any potential hardware repair from your pocket.
If you're tempted by the offer, make sure to head on over to our detailed
Google Nexus 5X review
for a complete analysis of Google's first mid-range Nexus smartphone. As a quick refresher, the Nexus 5X features a 5.2-inch display running at a resolution of 1920 by 1080 pixels, a hexa-core Qualcomm Snapdragon 808 chipset paired with 2GB of RAM, a 12MP primary camera, as well as a fingerprint sensor on the back. On the software side, the Nexus 5X currently runs stock Android 6.0 Marshmallow, and the handset will continue to get timely updates to newer Android versions for the nest 18 months or so.