Hole, notch, bezels, or foldable: what will your next smartphone purchase be?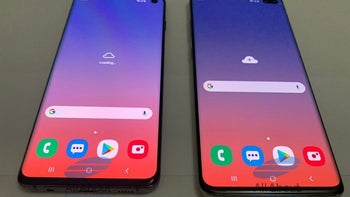 So, at the start of 2019, we can see the development of a few different trends when it comes to smartphone design. Some will stick to the good ol' notch — as made popular by the
iPhone X
, and seen on many Android phones in different shapes and sizes. Some will go the "punch hole" route with an almost bezel-less display that has a hole for the selfie camera somewhere on the front. We will also get to see real foldable phones in 2019 and reports say Samsung may not be the only one who will wow us with this new tech. And, lastly, there will be those who aim to please the purists by launching more "classic-looking" devices — no notches, no cutouts, just a bit of chin and forehead on the phone to hold all the necesarry components.
All that said, what do you think your smartphone purchase in 2019 is going to be (ideally)? A notched phone? One with a hole? Are you saving up for one of those sweet, foldable jewels of high tech? Or are you one that relies on the classic chocolate bar design?