Hold on to your ears, here come the Dash smart ear-buds
12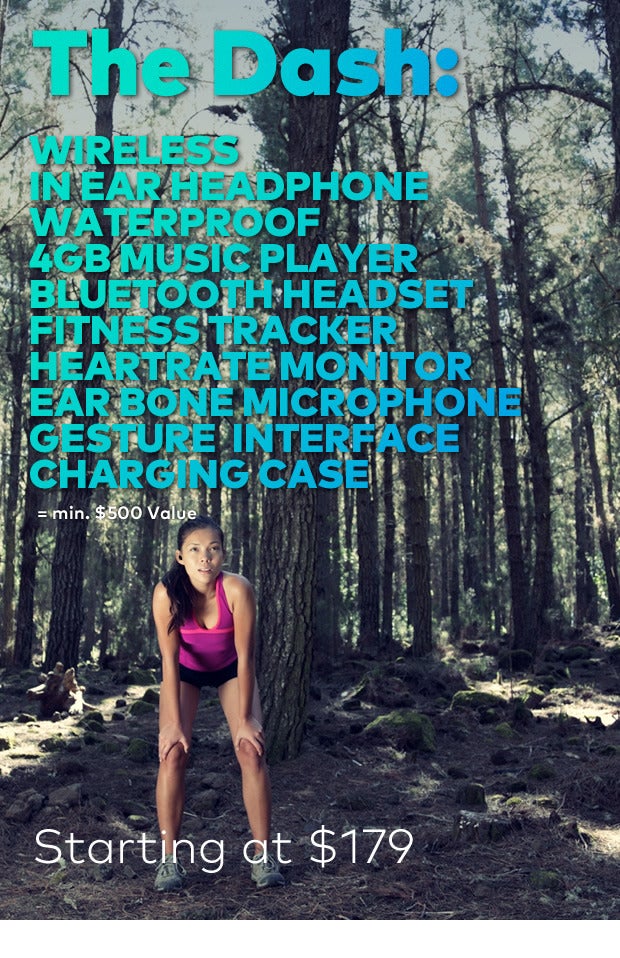 Everything's becoming smart lately. TheDash ear-buds are the smart ear-buds. Already millions of dollarsahead of their original Kickstarter goal of $260k, the Dash earphonescombine fitness tracking, heart-rate monitoring, Bluetoothconnectivity, an integrated music player with 4GB of storage (yes,they even play music!), and smart features, such as feedingcontextual information in your ears. Not only will the buds give "thevoices inside my head" a completely legitimate meaning, butperhaps they could provide a more socially acceptable version of awearable.
The ear-buds won't require you to holda smartphone, take a peek at your smart-watch, or annoy thetechnology suspicious with Google Glass. Dash is pretty much awearable handsfree, although it somehow manages to work withoutconnecting to a phone - not that you cannot put an app on it andconnect if you wish so. And being a hi-tech pair of earbuds, it hasbuilt-in noise cancellation, too.
While we're not sure how these willfair as a "life companion", the Dash earphones look a greatmusic and sport accessory, at least on their Kickstarter page. Andthe concept of reducing smart technology into something as discreteas a pair of buds is no less intriguing. In anything moves asplanned, the product should start wide-scale manufacture thisNovember.
source: DashKickstarter page