History of mobile gaming
3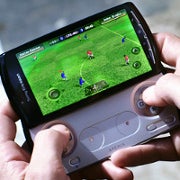 Introduction:
As phones are becoming more and more feature-rich, mainly due to their enhanced hardware capabilities, mobile gaming is turning into a favorite past time for many people. There is little doubt that this trend will be accelerated with the launch of the
Sony Ericsson Xperia PLAY
, not to mention that the
Tegra Zone platform
is growing in popularity. With this in mind, and after spending considerable number of hours playing (and some more reviewing) with the Xperia PLAY, our thoughts brought us to the happy days of our childhood, and more specifically the many days we dedicated to play
Snake
and other mobile game classics. Parents didn't approve, but it was well worth it. That's why we decided it's time to follow mobile gaming's evolution - from its humble beginning to the days it's a billion dollar industry.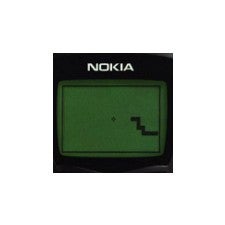 The beginning:
Of course, there were mobile games before Snake, but the true origin of mobile gaming can be traced back to a Nokia handset released in 1997. And whoever thought that the old-school classic Snake should be pre-loaded on the
Nokia 6110
, really pulled a masterstroke, because it sparked the beginning of a new era. Today we are spoiled by some high resolution graphics on our mobile devices, but Snake was nothing more but few (and we really mean few) black pixels moving on few green pixels. But that was before WAP broke into the scene - the next step in the mobile gaming evolution.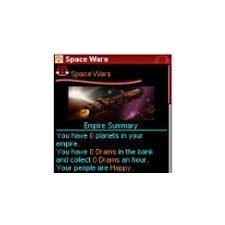 WAP
stands for Wireless Application Protocol, and, in short, it provided your (primitive) phone with a connection to the world wide web. Truth is, that was in the late 90's, and the web wasn't that endless back then, but nevertheless WAP gave so many opportunities - one of them was for multiplayer gaming on phones. Sadly, this protocol wasn't optimized for fast-paced games (you were able to play them via infrared connection though), so the mobile gamers of that era were generally confined to play board and turn-based games with their friends, as well as Tamagotchi-inspired ones in which people compared their virtual pets. Meow.

Early years and the N-Gage experiment: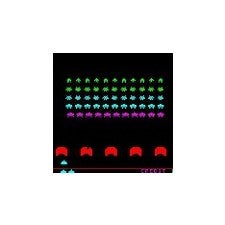 Due to WAP's intrinsic limitations, two new technologies opened the door for more sophisticated mobile gaming - welcome
J2ME
(Java 2 Micro Edition) and
BREW
(Binary Runtime Environment for Wireless). Both are still around, and J2ME proved to be a massive success in Europe, while BREW was more popular in North and South America and Asia. These two platforms were incalculably influential for mobile gaming, and around the same time (circa 2001) something revolutionary happened - mobile gamers were no longer color blind!
Not only that, but in early 2003 Nokia decided to change the phone game with the announcement of the
N-Gage
- a mobile phone, which is also a handheld game system (sounds familiar, eh?). The Finnish giant, realizing that mobile gaming is turning into a gold mine, tried to take a crucial advantage in this field and launched this new type of phone in October 2003.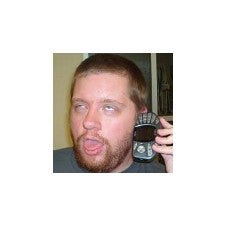 The N-Gage experiment, however, didn't work out. And that's an understatement - truth is, it was a financial disaster of massive proportions. Whether that was because Sony announced the original PSP during the same period, or it was caused by its hefty price ($299), or the actual reason was that people looked like utter idiots talking in "taco style" - we don't know, but the fact is that this phone was thrashed by the critics, mocked by the public and eventually abandoned by its creator (though, in all fairness, Nokia released an equally unsuccessful follow-up called
N-Gage QD
in 2004).

Gaming-optimized phones, the N-Gage platform and the App Store revolution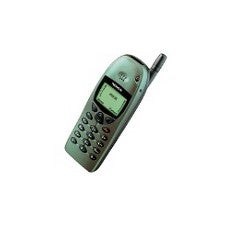 In all honesty, it would be something between a small overstatement and a gross inaccuracy to claim there were true "gaming phones" before and after the two N-Gages. Over the years the best phones for gaming were the most powerful ones, and this is because more sophisticated games require better hardware. And yet, some devices deserve recognition - special mentions go to the
Nokia 6110
(the first phone to feature Snake),
Nokia 7110
(the first phone with a WAP browser),
Sony Ericsson t68i
(the first mass-produced phone to feature a color screen),
Nokia 3410
and
Siemens M50
(two of the first commercially successful handsets to support J2ME), the two
N-Gages
, and the likes of
Nokia N81
- phones which have dedicated gaming-buttons.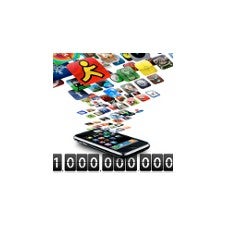 At that point, however, it has become clear that for good gaming experience you need a bit more than just some decent hardware. Nokia's answer to this notion was to launch its
N-Gage gaming platform
in 2008 - this time the Finnish company decided it's best not to release a single N-Gage device, but rather to create a software that will come pre-loaded on many Nokia phones. Sadly for Nokia, this new N-Gage project didn't manage to ignite the imagination of the public - it wasn't thrashed like its hardware namesake, but it wasn't a big success either and was largely overshadowed by the release of
Apple's App Store
a few months later. Nokia officially closed the N-Gage platform at the end of 2010.
It was 2008 when the mobile landscape was dramatically altered by Apple. The original
iPhone
ushered a revolution in its own right, but it was the general concept for an ecosystem that played a pivotal role in changing the mobile world. The fact iOS is optimized for complex games is just one of its strong sides, but it's no coincidence that since its release, mobile gaming has flourished and evolved beyond recognition. Apple's Game Center is a good example of that - it presents iUsers with the chance to engage in battle with both friends and strangers, and there is a huge variety of games - stretching from board games to high-resolution action ones.
Moreover, Apple changed the business model for game purchasing. Ever since it was activated (July 11, 2008), the App Store allows customers to buy games (and other applications) from developers. This is a win-win situation for both consumers and app creators, because it takes carriers out of the app purchasing equation, and that profoundly changed the way apps (and thus - mobile games) are purchased - it made it easier for developers to publish their apps, and it made it easier for mobile users to buy them.

The Sony Ericsson Xperia PLAY and a glance to the future
There are multiple reasons why Nokia's N-Gage didn't cause a revolution in the phone industry, but one of them seems to be that this gaming-optimized phone was launched years ahead of its time. The same can be said about Vizzavi - a collaboration between Vodafone and Vivendi Universal that aimed to create something similar to Apple's App Store back in 2001. Similarly to the N-Gage, it failed spectacularly.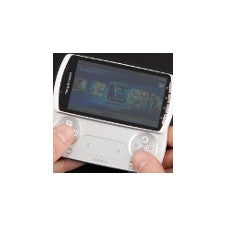 And this leads us to the
Sony Ericsson Xperia PLAY
– a just released Android phone offering a dedicated gamepad especially designed for gaming on the go. It's too early to say whether this handset will move the tectonic plates of the phone industry, as it's not even released in some parts of the world (
our Sony Ericsson Xperia PLAY Review here
), but the overall impression is that the mobile zealots are quite eager to check it out, and even the general public seems very, very interested in the so-called PlayStation Phone. So, will it spawn follow-ups, either from the Japanese-Swedish joint-venture or some other company?
It's hard to say. It will be some time before we know for sure whether the Sony Ericsson Xperia PLAY is a successful device or not. Either way, the general consensus is that gaming on smartphones is becoming an increasingly important issue for phone owners, and the recent launch of services such as NVIDIA's Tegra Zone only proves the validity of this point. All in all, only one thing seems certain - the future of mobile gaming is one very, very exciting prospect.