Nokia N81 8GB Review
3

Introduction:
After the launch of Nokia N81 8GB, our whole team was really thrilled by the idea of building-in an internal memory of such a great capacity and we were looking forward getting one of those devices, so that we could take a closer look and find out how it performs. Alongside with Nokia N81 8GB the Finnish company announced another version of the phone, namely Nokia N81, the only difference between the two being the availability of an 8GB in-built memory in N81 8GB, substituted with a microSD slot in N81. Here we shall be reviewing N81 8GB, but you should be aware that N81 is absolutely identical, save for the above mentioned variation.
To start with, we should mention that the phone uses the S60 user interface and the latest Symbian OS 9.2 version and it can also take pride in the fact that it is the first device to integrate the N-gage games platform. Judging by these features it can easily be concluded that this game- and music-oriented phone, sporting an appealing design in classical black, is predominantly targeted at the younger audience.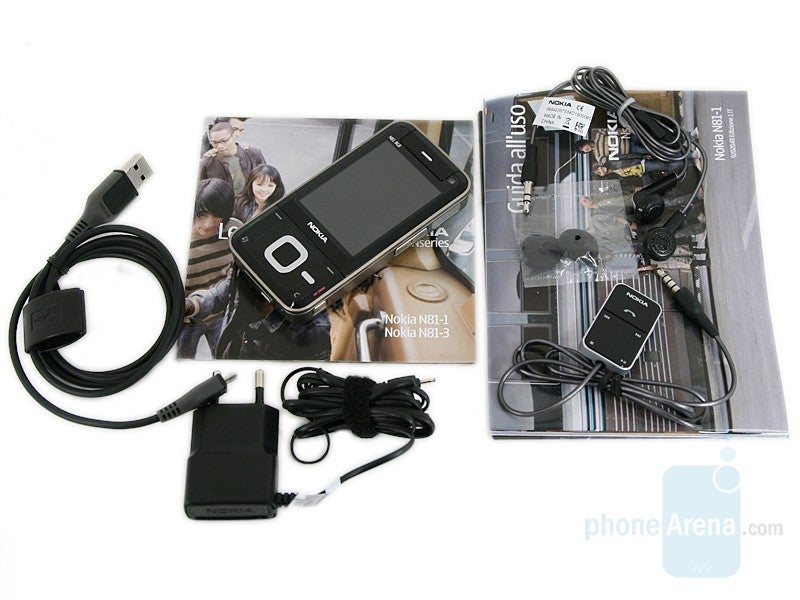 Sales package contents:
Nokia N81 8GB
Nokia Battery BP-6MT 1050mAH
Nokia Charger AC-5E
Nokia Wired Stereo Headset HS-45 1050 with remote Control
Micro USB Cable CA-101
CD-ROM
User Guide
The package contains all necessary accessories for the all-round and functional use of the phone.