Hint of 1080p resolution device shows up in BlackBerry 10.3
11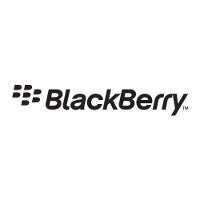 On Monday,
we showed you some screenshots from BlackBerry 10.3
. Now, a deeper look inside the OS build finds a number of 1080p assets for core apps like Box, Clock and Dropbox. The
super high-spec'd Windermere, with its wide QWERTY keyboard
, is believed to have a resolution of 1440 x 1440. The
BlackBerry Ontario has been rumored to have a resolution of 1080 x 1920
.
A 1080 x 1920 FHD screen has not yet been seen on a BlackBerry device. Under CEO John Chen, BlackBerry promises to catch-up to the higher spec'd Android and Windows Phone models. And while most top-shelf Android models are still sticking with a 1080p display for now, Oppo has kicked off the QHD generation by
launching the 1440 x 2560 resolution
Oppo Find 7
.
CEO John Chen has alluded to a super spec'd 'Berry with a 64-bit octa-core chip. Originally rumored to be released in 2015,
the most recent rumor has the device coming to market by this September
. This could be the Windermere,
which is believed to use a unique QWERTY keyboard
that combines the pressing of keys like on a physical QWERTY, and the slight tapping on keys like on a touchscreen.

BlackBerry 10.3 leak reveals a 1080p device in the works
source:
Crackberr

y