BlackBerry 10.3 leaks, reveals new features
27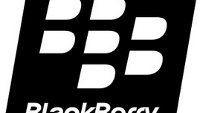 BlackBerry 10.3 has leaked, and some new features and capabilities have been revealed. While it didn't work on the leaked version of the OS, it seems that BlackBerry will be getting its own voice activated virtual assistant. We wonder what the name will be! With a new black and red color scheme for 10.3, there will be changes made to the QWERTY keyboard (see the slideshow). And to save battery life, the screen will be turned off when the phone is upside down or is in your pocket. BlackBerry has given the controls and buttons throughout the OS, a new minimalist style.
The BlackBerry camera will have some new features in 10.3, including a working native panoramic setting, and a timer will be included for self photographs. After the update, BlackBerry 10 users will be able to capture 720p video in 30fps and 60fps. And multiple exposures using HDR will be suggested when conditions are favorable for it to be employed.
The update will allow the browser to minimize or maximize applications almost instantly, which is said to greatly improve the browsing experience on BlackBerry 10. And the new build of BlackBerry 10 will include a Smart Search feature.
Check out some screenshots of BlackBerry 10.3 by viewing the slideshow below.
source:
ZonaBlackBerry
(translated) via
BerryReview