High-end Huawei Ascend P2 smartphone might cost only $480
6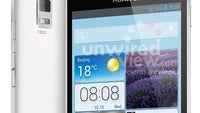 Huawei smartphones have almost always been relatively affordable, and that's been valid for both the company's low- and high-end handsets. The rumored Huawei Ascend P2 might be no exception, even though if word on the street is to be trusted, the device will pack quite some punch.
In China, the smartphone is allegedly bound to launch for as low as 3,000 yuan, which equals to a tad over $480. That's for a variant with
only 1GB of RAM
, according to insiders, while a 2GB version will retail for a bit more, although the exact figure has not been mentioned.
The Huawei Ascend P2 is rumored to come with
the company's custom 8-core processor
, which, if true, would put it right next to all the hottest Android smartphones out there. Of course, having extra cores doesn't necessarily result in performance increase, but it will surely be interesting to see how the chip stacks against the quad-core competition and the
Samsung Exynos 5 Octa
.
The display on the Huawei Ascend P2 should be about 4.5 to 5.0 inches in diagonal and will boast either 720p or 1080p resolution, depending on which rumor sources you choose to believe. There's also supposed to be a beefy 3,000mAh battery tucked in there, which seems quite promising on paper, although we don't yet know how much juice that octo-core beast of an SoC might require.