Hidden in Nougat's code: Google is making the virtual navigation buttons fully customizable!
14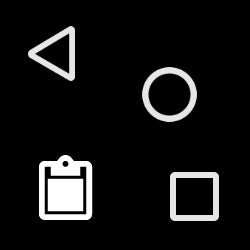 Android has always been touted as the operating system that allows freedom of customization. Don't like your homescreen? Download a launcher! Don't like the way the quick toggles are arranged? Re-arrange them! Really, the list goes on, especially when trying to include the many device manufacturers, whose interface reskins make Android even more fluid and interchangeable with themes, icons, and plethoras of menus.
One of said manufacturer is LG. What's often a signature point in its smartphones is the fact that the user is free to customize the navigational bar on the bottom of the screen — change the placement for the back, home, and recents buttons, as well as add a couple more, such as the "drop down notifications shade" button. A very useful little solution, making great use of a rather wide area in the bottom of the screen, which tends to go to waste when it's only populated by 3 buttons.
Well, it seems that Google is working on a customization option similar to LG's. Spotted by tipsters that reported it to Android Police, there seems to be a "navbar customizer" hidden deep in Android Nougat's code. It's inaccessible by normal means, but by modding the SystemUI in a specific manner, a user can enter it.
It seems that the amount of customization offered in there is mindboggling. The user can add extra buttons such as a Menu / Keyboard Switcher, Clipboard, and Keycode (a button that can be programmed to act as a specific keyboard key, reportedly). Additionally, the space between individual navbar buttons can be changed at will, effectively allowing you to arrange their placement however you please. To top it off, each button's size can be edited, too.
According to reports, the feature is still not ready for the prime time, which is why you can't see it on your Nougat-running Nexus. Speculations say that it will either be released with an Android update that will be pushed after this year's Nexus launch, or maybe when Android 8 rolls about. We are more inclined to believe the former.