Here's why LG sticks to making plastic phones
29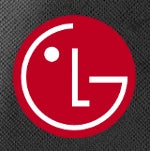 Back at
MWC
, we had the opportunity for some face-time with a few people from LG's R&D team, who were kind enough to reveal the major reason why the company sticks to producing devices made of plastic.
It's not that we can't stand some plastic in phones and tablets, but there are some occasions where it really gets too much. One such example recently was the
LG Prada 3.0
phone, which used plastic even though it was a fashionable device, in which style and feel should basically be top-priority.
Because of that, we raised the question about LG's plastic builds during our meeting with the LG gang, and actually got a very interesting answer. It appears that the company is well-aware that plastic doesn't feel as cool as metal or glass, for example, but is doing this because of signal strength reasons. Apparently, LG wants to keep the antenna reception of its devices as strong as possible and that's why it is avoiding materials that could interfere with radio waves. What this ensures, according to the company, is better reliability in terms of reception, as well as call quality, due to the stronger signal.
We quickly looked through the call quality sections of our recent LG reviews and found out that in most cases (not always), we've rated the device's performance in this category relatively high. For comparison, we also checked our recent HTC reviews, and it appears as though we've found them a bit worse in this respect. Whether this is due to LG using plastic, instead of some kind of metal, however, we can't be 100% sure. Still, a fact is a fact.
Another benefit of having no materials that interfere with radio waves is that your phone doesn't have to work harder in order to maintain a decent connection, thus emitting less radiation. Of course, every manufacturer is keeping things under the established SAR limits, but according to the Korean company, they are actually trying to keep those radiation ratings as low as possible, which is a good thing, of course.
Now, tell us, folks – are you willing to sacrifice some premium materials for slightly better call quality and reception?
source: LG