Here's what a 9.7-inch iPad with a thinner bezel would look like
21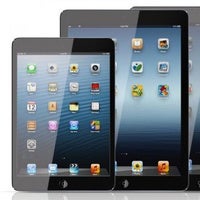 Despite the leaks and speculations we're bombarded with on a daily basis, nobody knows for sure what the next generation iPad will look like. That, however, doesn't stop designers from coming up with their own renderings of Apple's yet-to-be-announced tablet.
One of them is the skilled Martin Hajek, also known as Martin uit Utrecht, who just recently shared some 3D renderings of what could be the iPad 5. His depictions demonstrate how the tablet would look like if the design principles used for the iPad mini are applied to the bigger, 9.7-inch model.
As a result, the device has been given a thinner bezel and a flatter back side. Since the screen size of the fifth-generation iPad would likely stay the same, the width of the device has been trimmed down by 17 millimeters. Its height has been reduced as well, albeit by a marginal 4 millimeters. The unit itself is rendered with a thickness of 2 millimeters less in comparison to the current model.
If rumors are to be trusted, the
next iPad will be announced at an Apple event in March
, alongside a successor to the iPad mini. What will make the new model better than the old one hasn't been yet nailed by the rumor mill, but it is a pretty safe bet to assume that the iPad 5 will be slimmer, faster, and more magical than the model on sale today.