Here's the ad Samsung is running against the iPhone 5 launch nationwide
99+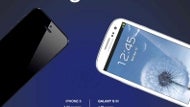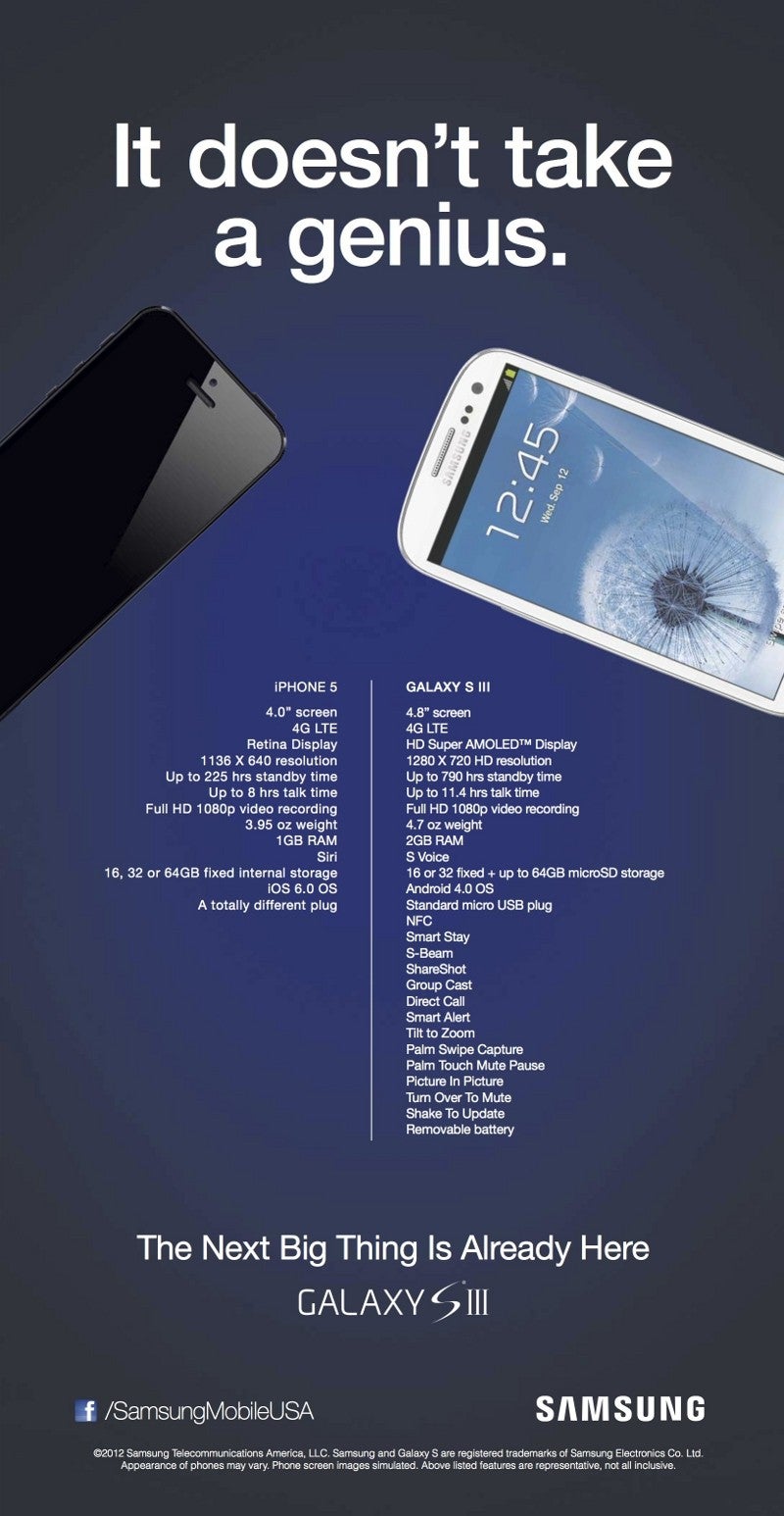 Samsung might have been preparing for the launch of the
iPhone 5
preorders Friday by planning to run an ad directly targeted against Apple's newest phone, judging from the content piece, circulated in the media.
The first
preorder days are usually the most hectic
, and where Apple is usually breaking record after record in sales, so Samsung's PR team is obviously challenging these initial moments head-on.
The ad shows the Apple iPhone 5, turned off, and with the main features listed underneath, and then the
Samsung Galaxy S III
in all its glory against it, with a list of its own features listed below.
As you can easily guess, the Galaxy S III list is much longer for a purpose, and there is a big fat title at the top saying "
It doesn't take a genius.
" What do you think about Samsung's attack ad - will it be considered over the top, or will it be effective?