Here's how you may be able to differentiate a real iPhone 6 from a fake / dummy unit
22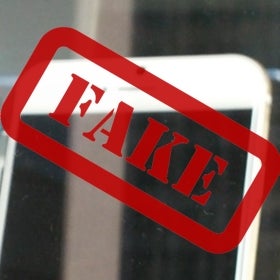 Lately, there's been a huge amount of
iPhone 6
-related leaks - just like it happens every year months before Apple is getting ready to announce a new smartphone. While
some of the leaked information
is legit, many reports, images and videos have nothing to do with the real iPhone 6 (that's why some people have taken this leaking thing to new,
ridiculously funny levels
).
Since we're still one week away from
Apple's iPhone 6 and iWatch event
, this whole madness will undoubtedly continue. But is there any way to tell a fake iPhone from the real thing, even though only Apple knows for sure what the real thing is? Well, there might be one.
Well-connected French blogger Steve Hemmerstoffer recently posted an image that allegedly lets us differentiate a true iPhone 6 from clones (like the
GooPhone i6
), dummy units, or fakes - based on the position and size of the front-facing camera and sensors. Of course, we're well aware of the fact that fake iPhones which perfectly mimic the real handset can also show up. But this image - seen below - can still be helpful in navigating through the ocean of leaks until Apple finally puts an end to all this by unveiling the real iPhone 6.
As you almost surely know, Apple should announce two new iPhone 6 models, both larger than any of the company's previous handsets: a 4.7-inch model, and a 5.5-inch one. Different sizes aside, the two smartphones will likely have the same design.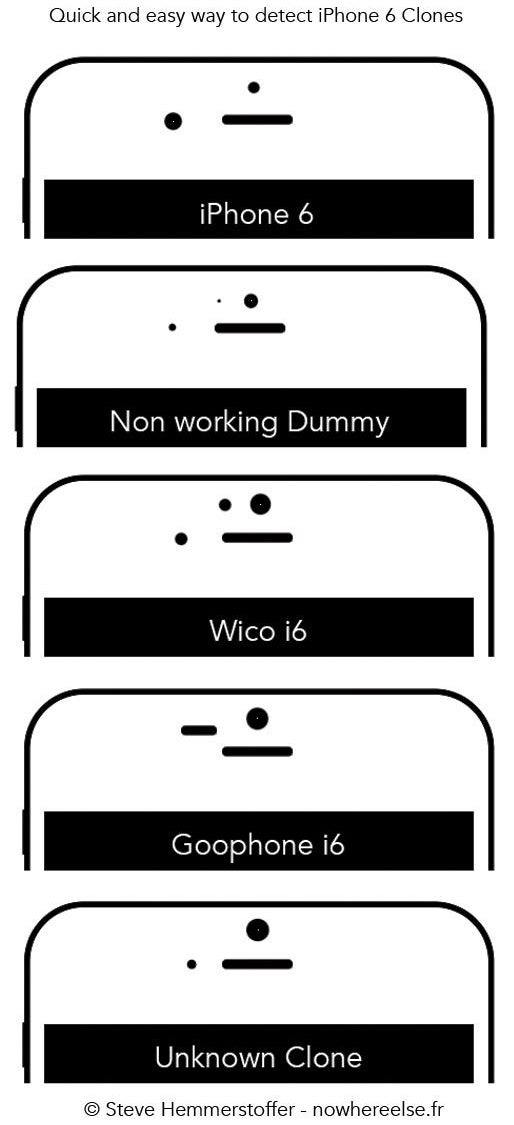 source:
Steve Hemmerstoffer
(Twitter)