Apple will unveil the iPhone 6 at Flint Center, the same place where Steve Jobs unveiled the Macintosh 30 years ago
31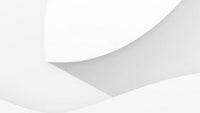 Apple has officially confirmed: it will hold its next big event at the Flint Center in Cupertino on Tuesday, September 9th, and everyone expects the company to unveil the new iPhone 6 and Apple's first wearable, the iWatch. This is a change for Apple - the company has not held an event at the venue in many years, and it usually chooses the smaller Yerba Buena Center in San Francisco, or it hosts at its own Cupertino campus.
The Flint Center for the Performing Arts is located in Cupertino, the same town where Apple's corporate headquarters is, and the beautiful building is already being decorated with some massive construction going on. Apple is styling it up to look more like a cube, and we expect the first sign for the upcoming unveilings to show up soon.
The Flint Center is also special for a number of reasons outside the fact that it is simply larger than Yerba Buena: it is the place where Steve Jobs unveiled the Macintosh 30 years ago in 1984, and that's also where the colorful iMac that started the revival for Apple in 1998. It's clearly a place with a historic meaning, and we expect Apple to live up to the legacy and reveal something equally huge this time as well.
Recommended Stories